---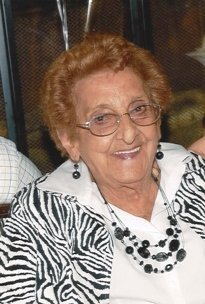 In Memory of
Mary (Tisi) Raiello
1927 - 2017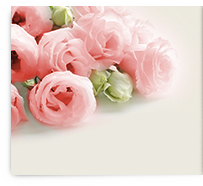 Obituary of Mary Raiello
LITTLE FALLS – Mrs. Mary (Tisi) Raiello passed away at the age of 90 on Wednesday September 20, 2017 at Faxton – St. Luke's Healthcare, town of New Hartford, NY. Mary's devoted family have always been with her and she had their love and comfort at her side on the morning of her passing.
She was born on May 3, 1927 in Little Falls, a daughter of the late Leonard and Josephine (Barone) Tisi. She received her education in Little Falls schools. On August 1, 1953, Mary was united in marriage with Charles J. Raiello in St. Joseph's Church, Little Falls. Father Perrone officiated the ceremony. The couple shared in a loving and blessed relationship of more than 43 years. Charlie passed away on July 15, 1997. Mary's greatest pleasure was that of matriarch to her family. Her life circled around the love and commitment that she shared toward her family and friends. She devoted herself to her husband, children, and especially her grandchildren. She for many years attended St. Joseph's Church in Little Falls and was a member of the Holy Family Parish and the Rosary Society. Together with her family, Mary participated in the operation of Raiello's News on East Main Street in Little Falls. They successfully operated the establishment for 16 years. For many years she was the manager of the Little Falls High School Cafeteria where she was very much respected by the teachers and students alike. With her sons, she participated in the Little Falls Football Boosters Club, where she was popular for feeding the players and cheerleaders (especially with her sloppy joe sandwiches). Upon her retirement, Mary was happiest spending time at the family camp on Caroga Lake, where she enjoyed entertaining family and friends.
She is survived by her beloved family including her children, Donna Zippin and her husband Martin of New Hartford, John Raiello of Little Falls, David Raiello of Little Falls, and Charlene Urakami and her husband Monty of San Jose, California; her cherished grandchildren, Jessica Zippin and her fiancée Chris Thomas, Adam Zippin and his wife Jessi, Emily Zippin, Christopher Urakami, Matthew Urakami, and Michael Urakami, her loving sister Edith "Ida" Rich of Little Falls and sister-in-law Michelena Papaleo of Little Falls, along with a host of nieces, nephews and cousins.
She was predeceased by her parents, her husband Charlie, her sisters, Sara Federico, Nancy Coffin, Rose Perkov, Philomena Coffin, Genevieve Lorenzoni, and Catherine LaPorta, and brothers Ben Tisi, and Orlando Tisi.
Relatives and friends are invited to attend calling hours at The Enea Family Funeral Home, 24 West Monroe Street in Little Falls, NY on Friday, September 22nd from 5 until 8 PM. Funeral services are scheduled for Saturday, September 23rd and will begin at 9:30 AM at the funeral home followed by her Mass of Christian Burial at 10:00 AM at Holy Family Parish Church, corner of East Main and John Streets in Little Falls. Interment will follow in St. Mary's Cemetery, Town of Herkimer.
It is the wish of the family that donations in memory of Mary Raiello be either considered to the Holy Family Parish or the Little Falls Hospital. Envelopes will be available at the funeral home for these purposes. A very special thank you is extended to the ICU at Faxton-St. Luke's Healthcare as well as the Little Falls Hospital Emergency Room staff and the St. Elizabeth Medical Center 3rd Floor Staff.
Arrangements have been planned with Funeral Directors Harry J. & Kevin E. Enea and Martin L. Ciaccia. To leave an online note of sympathy, please visit www.eneafamily.com on the Internet.