---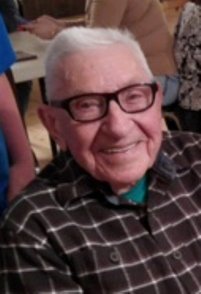 In Memory of
Leo T. Mancini
1920 - 2017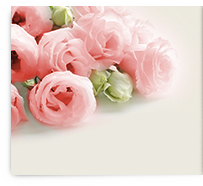 Obituary of Leo Mancini
ST. JOHNSVILLE - Leo T. Mancini, 97, of Saint Johnsville, N. Y. passed from this life to the next glorious life on Wednesday, September 27, 2017 at the Saint Johnsville Nursing and Rehabilitation Center. His family is thankful for the wonderful care received at that facility.
He was born February 19, 1920 to the late Frank Mancini and the late Louise Fiorini both of Saint Johnsville. He was preceded in death by one sister, Mary Mancini Mandra of Hollywood, Fla., and one brother, Armand B. Mancini of Saint Johnsville. He graduated from Saint Johnsville High School and attended the Albany School of Business in Albany, N. Y. where he received an associate degree in business administration and accounting. After graduation, he went to work for General Electric in their accounting department as a cost accountant.
He later went to work at the First National Bank in Saint Johnsville, as a teller and worked himself up to Vice President as First National Bank became Central National Bank. During his career as Senior Vice President, he was responsible for making all large industrial loans and procuring new banks. He retired in 1975. Retirement just did not suit Leo so he went to work for Montgomery County in their Economic Development Department where he was responsible for developing many businesses as well as the Saint Johnsville Nursing and Rehabilitation Facility.
In 1941, Leo enlisted in the U. S. Army Air Corp and served in the European Theatre and also in Morocco flying over 65 missions over enemy lines. He was awarded the Air Medal with Seven Clusters in recognition of his many missions as well as many other medals for his bravery. He served in the military until 1945. He was a member of the Saint Johnsville American Legion, Post #168 for 72-years.
In 1947, he married the former Dora Amelia Palombi, who preceded him in death in May, 2003. They had two sons, Leo Gregory Mancini and Michael H. Mancini, both of Saint Johnsville.
Leo was always active in his community and was a lifelong member of St. Patrick's Catholic Church where he was an altar boy until he was 16 years of age. He was appointed by Governor Nelson Rockefeller to the Advisory Board of Utica Hospital in Marcy, N. Y. in 1960. He was an avid golfer and loved to take long walks every day.
He is survived by two sons, Leo Gregory Mancini of Saint Johnsville, and Michael H. Mancini and wife Martha N. Mancini of Saint Johnsville, one grandson, Steven Gregory Mancini of Gloversville, N. Y., two great-grandsons, Steven Gregory Mancini, Jr., and Thomas Charles Mancini also of Gloversville, N. Y., Mrs. Marjorie Mancini, Sister-in-Law of Saint Johnsville, and two nieces, Mrs. Carol Mancini Burkhart and husband John of Oneonta, N. Y. and Mrs. Joan Scherer and husband Kenneth of Saint Johnsville, and many grand nieces and nephews.
Graveside services will be held on Tuesday, October 3, 2017 at the Saint Johnsville Cemetery at 10:00 A. M. officiated by the Rev. David A. Johnson, Pastor of Saint Paul Lutheran Church in Saint Johnsville. His service will include full military honors. In lieu of flowers, the family is requesting a donation to the American Legion Post #168 in Saint Johnsville.
After the memorial service, the family is inviting all in attendance to a dinner at Lombardo's Restaurant.
His service has been planned by his devoted family under the supervision of The Enea Family Funeral Home, 9 Center Street in St. Johnsville (518) 568-2300. Funeral Directors Harry J. & Kevin E. Enea and Martin L. Ciaccia. Online condolences may be extended by visiting www.eneafamily.com on the Internet.