---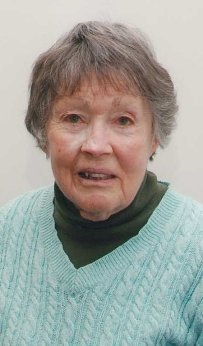 In Memory of
Evelyn Olbrich
1930 - 2017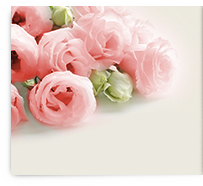 Obituary of Evelyn Olbrich
MOHAWK – Evelyn Olbrich, age 87, of Mohawk, passed away peacefully on Sunday, September 24, 2017 at home, with her loving family by her side.
She was born on March 22, 1930, in Janesville, Wisconsin, the daughter of James and Ethel (Cunningham) Feeney. Evelyn graduated from St. Mary's School and Janesville High School, Janesville, WI. Evelyn graduated from White Water Teachers College in White Water, WI and cherished her years working with children as a Pre K teacher. On July 11, 1953, she was married to Ronald Olbrich. Together they raised 8 children and Evelyn fondly speaks of her 11 grandchildren and 4 great-grandchildren with 2 more great-grandchildren on the way. Evelyn was happily married for almost 41 years until Ronald's passing in 1994. Evelyn was a member and Eucharistic Minister at Blessed Sacrament Church, Mohawk and member of its Altar Rosary Society. She was also a member of the Alpiner's Hiking Club of the Mohawk Valley, Minnowbrook Garden Club and a volunteer at the Herkimer-Mohawk Food Pantry.
Evelyn passed away a loving and peaceful mother and grandmother who loved to see the merriment in the eyes of others. Evelyn was known as a lover of small words. She was sometimes playfully called "The Queen of Quiddler". Passing on after 87 years of happy satisfied living, Evelyn will be fondly remembered.
She is survived by 3 sons, David (Mary), of Harrisburg, NC, Gregg (Mary), of Mohawk and Eric (Kim), of Midlothian, VA; 4 daughters, Laura Wedemeyer, of Mohawk, Barbara Mezaki (Rene Rodarte), of Alta Loma, CA, Polly Morris, of Winchester, NH, and Patty Birch (Bill), of Frankfort, NY; 11 grandchildren, Elizabeth Qualseth (Ryan) and children, Maria and Jack, of Tea, SD, Melinda Fox (Jeff) and son, Everett, of Charlotte, NC, Colleen Olbrich, of Harrisburg, NC, Gene (Buddy) Wedemeyer, of Utica, Emily Wedemeyer, of Mohawk, Amanda Mezaki, of San Diego, CA, Natalie Mezaki, of San Francisco, CA, Miles Mezaki, of Alta Loma, CA, Mackenzie Morris, of Salem, MA, Kaegen Morris, of Brooklyn, NY and Megan Tolman (Brad Sherwood) and daughter, Aubrie, of Ilion. She is also survived by a brother, John Feeney (Virginia), of Milton, WI; brother-in-law, Gerald Olbrich (Collette), of Green Bay, WI; sister-in-law, Georgia Packer (Richard), of Kohler, WI; as well as many nieces and nephews.
She was predeceased by her husband, Ronald; a son, Donald; 2 sisters, Marion Feeney and Eleanor Judd and 2 brothers, James and Robert Feeney.
Friends and relatives are invited to attend Evelyn's Funeral services which will be held on Thursday, September 28, 2017 at 10:00 a.m. at the Blessed Sacrament Church, E. Main St., Mohawk, where a Mass of Christian Burial will be celebrated by Father Mark Cunningham, Sacramental Minister, assisted by Sister Mary Jo Tallman, Parish Life Director.
In keeping with Evelyn's wishes, there are no public calling hours.
Anyone wishing to share a memory of Evelyn, or add to her online memorial, may go to www.applegateandday.com.
The family wishes to thank Hospice for the compassionate care they gave to Evelyn and her family. Hospice empowered the family to care for her in her home.
In lieu of flowers, as an expression of sympathy, memorial contributions may be made to Hospice & Palliative Care, 4277 Middle Settlement Rd., New Hartford, NY 13413. Envelopes will also be available at the church service.
Evelyn's service arrangements and supervision were prearranged and are entrusted to her friend, Don Applegate, Funeral Director at Applegate-Day & Enea Family Funeral Home's original location at 102 West St., Ilion, NY (315-895-7722).